We're Moving!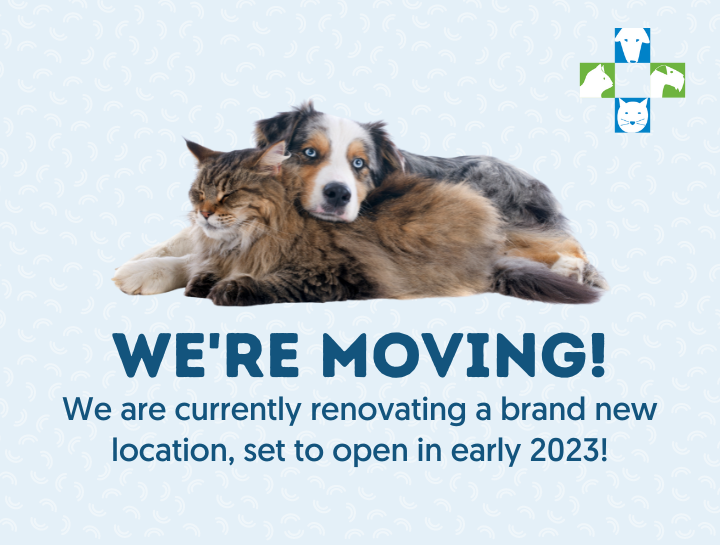 October 3, 2022
Moving To A New Location
We are delighted to inform you that we are moving to a new location in early 2023! Our new space will be a larger, upgraded facility where we can continue to provide your pets with the high-quality care you have come to know and expect from Silver Spring Animal Wellness Center.
The new facility is conveniently located at 6373 N Jean Nicolet Rd, Glendale, WI 53217—less than 2 miles from our current practice. The new location will be double the size, easier for our clients to get to, and will help us continue to live up to our name by providing the exceptional wellness care your pets deserve.
Silver Spring Animal Wellness Center has undergone many changes and improvements since it was founded in 1984. The new facility will be one of the major upgrades we have made over the years and we cannot wait to see our clients and patients there. We are so excited and hope you are too!
Be sure to follow us on Facebook for moving updates and to see sneak peeks of the new property.
Thank you for your support and understanding while we make this exciting transition. We can't wait to see you and your pets in our new facility in the new year!